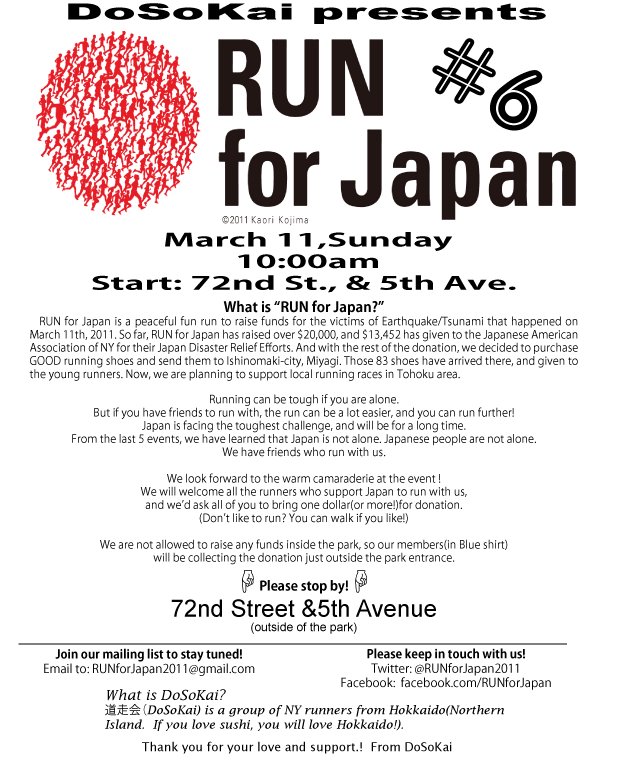 Tomorrow is the one year anniversary of the earthquake and tsunami which devastated the east coast of northern Japan. And so DoSoKai is putting on Run for Japan for people to come out and show support the recovery and raise funds for earthquake / tsunami victims.
As you may be aware Mai and I have already donated time and travel to go to Japan and do volunteer work with All Hands in Ofunato and I am happy to be able to continue helping even if only in this small way.
Tomorrow I'll be donating some money and time to run (hopefully) 10k. Mai and I will be at the 72nd St & 5th Ave entrance to Central Park tomorrow bright and early-ish at 09:00 to get registered and warmed up. I would be super grateful if folks would come and show their support as well. Either for me or for Japan or both.